Top Rated Covid-19 Testing Center in Montclair, Oakland, CA
Have you tested positive for COVID? We can help you.
Available Everywhere with Virtual Assistance
Need a COVID test? You have options!
Schedule an in-person test at one of our convenient Bay Area locations.
Testing that travels with you! A remotely supervised Rapid Antigen test you can take anywhere in the world.
2 Rapid Antigen tests (1 Spare)
1 Virtual Visit, no appointment needed
1 Travel-ready Digital Health Certificate
The test you need, at a location near you! Rapid Antigen, Molecular PCR, Rapid Molecular & Rapid PCR options available.
* CityHealth is no longer able to offer no-cost COVID testing at our Test Clinics. Please see the appointment booking page for pricing.
Positive COVID test? We can help.
Testing positive for COVID can be scary. CityHealth of Montclair Village in Oakland, CA is ready to help with caring medical advice and cutting-edge antiviral treatments.
Prompt treatment is key for helping ease symptoms and reducing the chances of hospitalization. Don't delay. If you've tested positive for COVID-19, get treatment today.
All treatments are delivered virtually and available from the comfort of home.
What's included with CityHealth COVID Care?
Your care may start with a virtual visit, but it doesn't end there! Here's what you can expect.
Professional Medical Care
We're experts in virtual care, including treatment for COVID-positive individuals.
Once you book a Virtual COVID Care appointment, we'll match you with a trained clinician who will take the time to listen to your symptoms and medical history. Then, we'll create a customized COVID Treatment Plan that's expertly tailored to your unique needs and symptoms, including safe, effective antiviral treatments and symptom management solutions to help you feel better. We can even send your prescriptions to your favorite local pharmacy for pickup or delivery. All delivered virtually, and all from the safety and comfort of your home.
No commute, no waiting rooms, no hassle.
Just 4 simple steps and you're on your way to feeling better.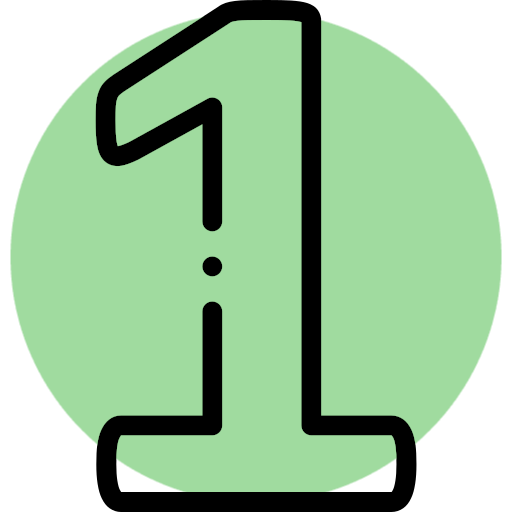 Schedule
No need to commute or wait to be seen, you can schedule for a virtual appointment and see a doctor from the comfort of your home.
Meet
Tell us your symptoms, medical history, & any concerns you have. A friendly clinician will listen to your symptoms.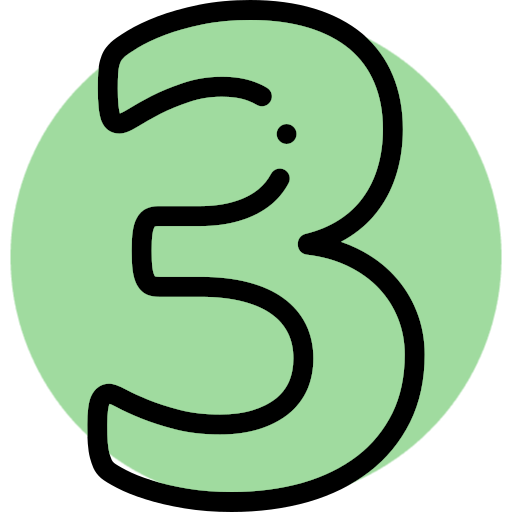 Personal Treatment Plan
Get the right prescriptions for you, instantly delivered to your favorite local pharmacy.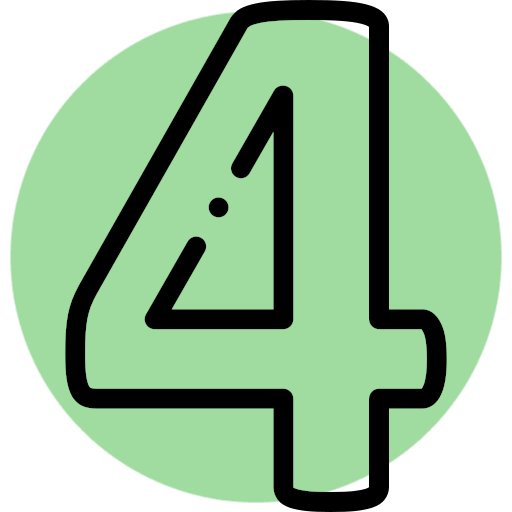 Feel Better Together
Our team is always available by appointment for follow-up questions and support.
Symptoms CityHealth COVID Treatment Can Help With
There are a wide range of COVID symptoms, ranging from mild to severe. Symptoms may appear 2-14 days after exposure. Some COVID-19 symptoms that CityHealth Virtual COVID Treatment can address include:
What is Covid-19 in Montclair?
Covid-19, short for coronavirus disease 2019, is a highly contagious respiratory illness caused by the novel coronavirus SARS-CoV-2. It can lead to a range of symptoms, from mild to severe, and has the potential to spread rapidly.
Why choose CITYHEALTH for Covid-19 testing in Montclair Village of Oakland, California?
At CityHealth, we offer the best Covid-19 locations. We stand out as the premier Covid-19 testing center in the area because of our unwavering commitment to accuracy, efficiency, and patient care. Our skilled professionals offer dependable testing services, ensuring your safety and peace of mind.
What is Virtual Covid-19 in Montclair Village Care?
Virtual care is a way to receive medical assistance without being physically present. It allows you to connect with healthcare professionals through video calls. Our Covid-19 medical services offer convenient access to medical advice, including pre-test assessments for Covid-19, all from the comfort of your location.
How Easy is it to Book an Appointment for Covid Testing?
Booking an appointment for Covid testing at CityHealth is hassle-free. Whether online or by phone, scheduling your appointment is simple. We even offer same-day appointments for your convenience.
Do You Accept Walk-ins for Covid-19 Testing?
Yes, we welcome walk-in patients at our Covid-19 center. While appointments are recommended, we understand that urgent situations arise and strive to accommodate everyone.
What is RSV?
RSV (Respiratory Syncytial Virus) is a common respiratory virus that can cause mild cold-like symptoms but can be severe, especially in young children and older adults.
What is RSV Testing?
RSV testing involves identifying the presence of the Respiratory Syncytial Virus through various diagnostic methods, helping to determine appropriate care.
Do You Offer In-Person Visits?
Yes, we offer in-person visits at CityHealth.
Do You Offer Virtual Visits? How Does It Work? What Are the Hours for Virtual Visits?
When it comes to virtual Covid-19 in Montclair, simply schedule an appointment, and you'll receive a video call link. Virtual visits are available during our regular operating hours.
What Are the Wait Times?
We prioritize efficiency and strive to keep wait times minimal. However, they may vary depending on the number of patients and testing requirements.
How Do I Make an Appointment?
You can easily make an appointment through our website or by giving us a call.
Do You Offer Bilingual Services?
Yes, CityHealth is proud to offer bilingual services to ensure effective communication and understanding with all our patients.
Do You Offer Digital Record Management? Can I View My Results Digitally?
We provide digital record management for your Covid-19 test results. You can access your results securely through our online portal.
How Much is the Cost of Covid-19 Testing in Montclair Village, CA?
The cost of Covid-19 testing varies based on individual cases and testing requirements. We offer both cash and insurance payment options to accommodate diverse needs.
Who Are Your In-Network Insurance Providers?
We work with a range of in-network insurance providers to make your experience with us as seamless as possible.
How Can I Make a Same-Day Appointment for Covid-19 Testing in Montclair Village of Oakland, CA?
To make a same-day appointment for Covid-19 testing in Montclair, CA, simply contact us. Our team will assist you in scheduling a convenient appointment slot.
How Can I Book an Appointment Online for Covid-19 Testing in Montclair Village of Oakland, California?
Booking Covid-19 services is easy. Visit our website and navigate to the appointment booking section. Follow the prompts to select a suitable time and provide your information.
How Can I Find a Montclair, CA Covid-19 Doctor Who Sees Patients After Hours?
If you're seeking immediate Covid-19 testing services who offer after-hours appointments, reach out to us. Our team can help you find a suitable healthcare professional who fits your schedule.
Can I Make a Video Visit for a Covid-19 Pre-Test in Montclair Village, CA?
Absolutely! If you're looking to book a Covid-19 virtual visit in Montclair Village, CA, we've got you covered. You can connect with a healthcare provider virtually to discuss your symptoms and determine whether a Covid-19 test is necessary.
What Services Does Covid-19 Testing Include?
When it comes to your Covid-19 needs, our comprehensive Covid-19 testing services include diagnostic testing to detect the presence of the virus, rapid testing for quicker results, and consultations to address your concerns and provide guidance.
How Can I Find a Montclair, California Covid-19 Doctor Who Takes My Insurance?
CityHealth collaborates with various in-network insurance providers. Reach out to us with your insurance details, and our team will assist you in finding a Covid-19 doctor in San Leandro, California who accepts your insurance.
What Are Some Tips for People to Help Identify Covid-19 Infection?
Common signs of Covid-19 infection include fever, cough, shortness of breath, loss of taste or smell, fatigue, body aches, and sore throat. If you experience these symptoms, it's important to get tested and seek medical advice.
What Are the Most Common Symptoms You've Been Treating Lately?
We've observed that fever, cough, fatigue, and loss of taste or smell are among the most common symptoms of Covid-19. It's essential to get tested if you experience any of these symptoms.
How Do I Know If I Should See a Covid-19 Specialist?
If you experience severe symptoms like difficulty breathing, persistent chest pain, confusion, bluish lips or face, or if your symptoms worsen, it's advisable to seek immediate medical attention, which may involve consulting a Covid-19 specialist.
What Should I Bring with Me to an Appointment for My Covid-19 Near Montclair Village, CA?
When coming for your Covid-19 appointment near Montclair Village, CA, remember to bring a valid ID, your insurance information, and any relevant medical history. This will help streamline the process.
What Is the Difference Between a Covid-19 and a Flu?
Covid-19 and the flu share similar symptoms, but they are caused by different viruses. Covid-19 can cause more severe respiratory issues and has a different transmission rate than the flu.
Which Treatment Is Best for Covid?
Treatment for Covid-19 depends on the severity of symptoms. Mild cases may require rest and symptom management, while severe cases may necessitate hospitalization and specialized medical care.
What Does Covid-19 Do to Your Lungs?
Covid-19 can lead to inflammation in the lungs, causing pneumonia and affecting the air sacs. This can result in breathing difficulties, especially in severe cases.
Can a Covid-19 Vaccine Stop Future Infections?
While no vaccine provides 100% immunity, Covid-19 vaccines are highly effective at reducing the risk of severe illness and hospitalization due to the virus, and they also help in preventing future infections.
What Is the Most Common Symptom for Covid-19?
Fever is one of the most common symptoms of Covid-19. However, other symptoms like cough, loss of taste or smell, fatigue, and difficulty breathing are also frequently observed.
How Long Are You Contagious After You Test Positive for Covid-19?
Generally, individuals are contagious for a period starting a few days before symptoms appear and continuing until they meet specific criteria, including improvement in symptoms and a minimum number of days since symptoms started.
Should I See a Covid-19 Specialist for a Bad Cough?
A persistent, severe, or worsening cough could indicate a serious underlying issue, especially in the context of Covid-19. It's advisable to consult a healthcare professional, who can determine whether you need further evaluation or treatment.